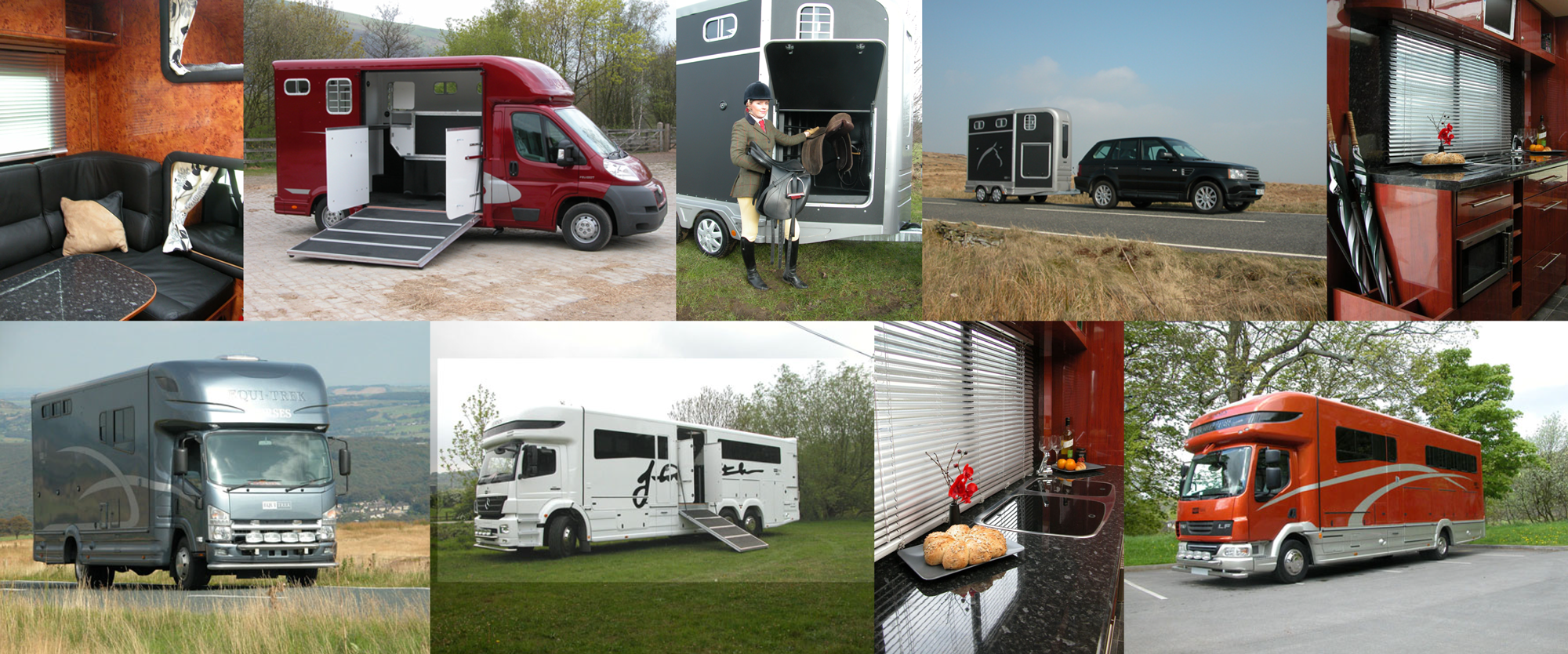 We Offer a Full Range of Models
... from Trailers to Horseboxes
... plus Exciting Options Available
... including Custom Paint & Graphics
Equi-Trek Portland offers you trailer and horsebox (RV-like design) models in a  range of sizes. We can custom order any model to your specifications and you can be assured that the attention to detail and sound construction will exceed your expectations. Expedited delivery is offered on several of our trailers… just ask us! If you do not see the model you are looking for on this website, please visit the Equi-Trek corporate website or call us at 541-806-6333. You can also find us at many of the regional events. Just visit our EVENTS page for our calendar. Be sure to email us, so we can plan time to show you the Equi-Trek line.

 Equi-Trek Trailers ~ Invest in the Best
Equi-Trek trailers conform to the most stringent design and build processes, and they meet the highest quality control standards. Our indepth understanding of the requirements of both horse and rider make us uniquely positioned to support the demanding trailering requirements of riders competing at an international level, year after year.
Each stage of production is carefully checked by our quality control inspectors, which is just another reason you can buy with confidence from Britain's largest horsebox manufacturer.
The unique innovative design of Equi-Trek trailers provide great benefits to both the horse and the owner. Safe, easy loading and comfortable travel for the horse, as well as good facilities for the owner. Equi-Trek is known for its innovative rear facing design. Find out more about it. From the tack/changing area in Star-Treka through the luxury living accommodation in the Show-Treka, Equi-Trek trailers are possibly the best trailers available.