Welcome to L&D Trailers' Equi-Trek Portland
L&D Trailers is proud to bring to the U.S. the Equi-Trek line of horse trailers.  Serving equestrian athletes and supporting the equine lifestyle, we are committed to providing you with trailers of high quality and consistent reliability.  Equi-Trek presents you and your horse with comfort, safety, and ease of loading. You've been waiting for this level of convenience and quality.
Equi-Trek Portland can refer you to partners offering trailer financing
Conveniences That You'll Love
Comfortable Accommodations
Whether you're out for a short overnight trail ride or week-long horse show, the appointments in Equi-Trek trailers will make traveling easier, more convenient, and spontaneous.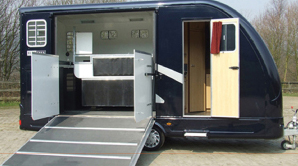 Wide & Low Side Loading
Ever haul to shows or events alone?
Equi-Trek's wide and low side loading makes trailering horses easy and stress-free. No worries about rushing to put up a back-end ramp.
At L&D Trailers we recognize that you contribute to our success.
So, we choose to pay it forward.
A portion of every trailer sale will be donated to Oregon Horse Country Foundation.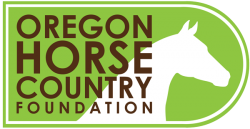 Oregon Horse Country Foundation, a 501c3 charitable organization, supports "heroes" of the equine world. Heroes who work to rescue abandoned horses, introduce riding to under-privileged children, offer therapy riding to veterans, create feed-banks, and make so many other vital and valuable contributions to our community.