Welcome Friends!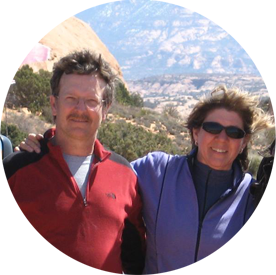 Lynn and Dan Roberge, Oregon residents of 22 years, own L&D Trailers, the Oregon dealership for Equi-Trek, www.Equi-Trek.com/us.  Equi-Trek is a favorite horse transport of notable Olympians and World Cup Champions, including William Fox Pitt, Oliver Townend, John Whitaker, Emma Nettleton, Harriet Manchester, and Robert Smith. Lynn and Dan were so impressed with Equi-Trek's wide side loading and rear facing design that they declined other dealership opportunities.
We did a lot of due diligence when shopping different trailer manufacturers and discovered that Equi-Trek the highest quality product, with construction that emphasizes safety and comfort for both horse and rider. We are proud to offer it to our friends all over the country. Buyers want to know that this important purchase will hold its value, and we believe that you'll see excellent resale value, plus durability and reliability. Often, the Star-Treka and Show-Treka trailers (available with expedited delivery) travel to regional horse shows and special events, so equestrians can get that close-up look at their unique design. Also, Equi-Trek Portland represents the full line of horse boxes and trailers, and we can custom order any of the special options.
We are so excited about our Equi-Trek dealership here in the Northwest. You can find us on Facebook, Twitter & LinkedIn, so you can follow-us and know all the events we are scheduled to showcase Equi-Trek trailers. We are on the road a lot to shows and clinics, so connecting via email and Facebook is very easy.  Have computer and trailer… will travel!
We live in Eagle Creek, Oregon, with our Haflinger and Gypsy Vanner, plus three cats and a dog. For twelve years, we've owned a successful General Contractor and real estate agent business, focused on GREEN building practices. The homes we've built have been included in the Green & Solar Tour for the last three years.  We look forward to engaging more with the equestrian community… an extension of our passion for the equestrian lifestyle."
L&D Trailers will donate a portion of every trailer sale to the Oregon Horse Country FOUNDATION.
Lynn Roberge is a member of the Oregon Horse Country Foundation Board of Directors. In this role, Lynn contributes to the community by volunteering her time, energy, business acumen, and creativity. Oregon Horse Country Foundation, a 501c3 charitable organization, supports "heroes" of the equine world. Heroes who work to rescue abandoned horses, introduce riding to under-privileged children, offer therapy riding to veterans, create feed-banks, and make so many other vital and valuable contributions to our community.  PLEASE SUPPORT THE FOUNDATION.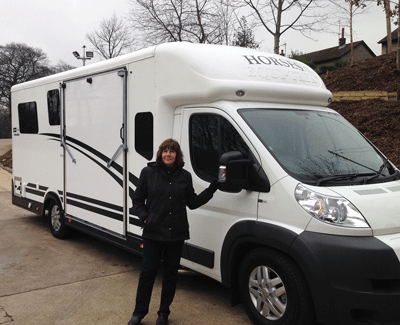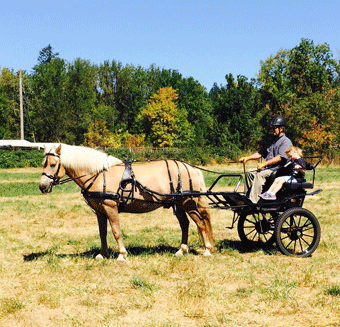 Equi-Trek Is a Family Owned & Operated Company.
Our Mission: Manufacture the Ultimate in Horse Transport.
Equi-Trek has for many years successfully competed in Equestrian competition at international level and, therefore, has an in-depth understanding of the requirements of both horse and the rider.
The equine athlete now has to travel further to competitions than ever before and can spend many hours on the road. Equi-Trek's qualified engineers and designers ensure that the upmost priority is given to the well being, safety and comfort of the travelling horse.
The range starts with Equi-Trek's unique patented side loading trailers, which benefit from the low, wide side ramp providing easy and safer loading as the horse is encouraged to enter a spacious area, without the feeling of confinement. Unloading is made easier because the horse exits the trailer by walking forwards down the wide ramp, eliminating the need to turn in a tight space or walk backwards. Add to this a separate owners area which features a tack/changing room or through to luxury living accommodation in the Star-Treka making these possibly the best trailers available.
Equi-Trek's small horsebox range, which is based on the brand new Peugeot chassis, has been developed to provide economical, easy to drive transport for up to two horses, while still offering separate owner's accommodation. Equi-Trek horseboxes are now owned by many top professional riders who appreciate their good design, quality and reliability.